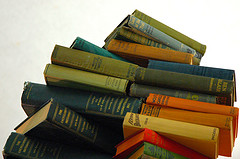 Incarceration is usually considered to be about punishment. Since 2006, Los Angeles County Sheriff Lee Baca has helmed a plan that adopts a variant view and is aimed at reducing criminal recidivism.
The program, called MERIT (which stands for Maximizing Education, Reaching Individual Transformation), focuses on education-based incarceration. It is designed to help provide reintegration of offenders into their communities in a way that enhances stability for both. Since 2006, 11 classes had graduated from MERIT.
Jim Lynch, reporting for The Century City News, explains the basics of the program:
MERIT is comprised of three unique rehabilitation programs: Bridges to Recovery, a two-phase twelve week domestic violence intervention and recovery program; Veterans Program, a two-phase twelve week program designed to provide incarcerated U.S. military veterans with a sense of regained pride and direction; and the Impact Program, which is a therapeutic treatment program for inmates sentenced by the various drug courts in Los Angeles County.

The curriculum for these three programs provides an educational framework to challenge the negative beliefs and behaviors that perpetuate personal and family dysfunction, including information on the negative impact of violence and the abuse of drugs and alcohol on the individual, the family and the community. The areas of study include personal relationships, parenting, substance abuse prevention, leadership and job skills.
In order to graduate from MERIT, the participants have to complete written assignments and submit an "Exit Plan," designed to address the challenges they will face in their reintegration into society. Areas such as employment, family, and legal issues, among others, are addressed as participants develop their objectives for their first few months of freedom.
HUMANE EXPOSURES is interested in your thoughts and opinions on this sort of approach to reducing recidivism. Please share them with us in the comments section.
Follow Humane Exposures Publishing on Facebook.
Source: "Investing in Offenders Through Education Based Incarceration," Century City News, 08/02/10
Image by Wonderlane, used under its Creative Commons license.
Visit Us on Facebook: Humane Exposures Publishing , downTownUSA, Maggots in My Sweet Potatoes, It's More Expensive To Do Nothing