In a unanimous vote recently, the King County Council banned the use of solitary confinement for youth offenders. This comes less than two months after we first told you about a lawsuit filed by the families of four juveniles, who allege their children were put in solitary confinement for up to three days at a time, as punishment.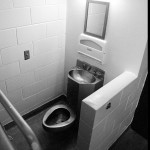 "It's wrong and should not happen," said Nick Straley, a staff attorney at Columbia Legal Services in Seattle.
The group filed suit against the county in October, but Vice Chair of King County Council Rod Dembowski said under its watch youth solitary confinement is now banned in King County.
"What we are trying to do with young people, it's more about getting them back on track. A solitary confinement practice really causes permanent and irreparable harm," said Dembowski.
In a news release, the County Council said there is a growing national consensus that placing juveniles in solitary confinement is inhumane. According to a the Council's news release, "The American Academy of Child and Adolescent Psychiatry has noted that even short periods of isolation often have serious long-term mental health impacts on juveniles, and research shows that solitary confinement does not reduce behavioral incidents and may increase aggressive or violent behavior by youth."
The suit against the county alleges four juveniles were held in solitary confinement for days on end.
"They were receiving only an hour out of every three days and in certain cases they were only getting out only 15 minutes every three days, that is simply a barbaric practice and is shouldn't happen to anyone," said Straley.
The allegations came as surprise to Dembowski.
"I was under the impression we didn't have solitary confinement for your people in detention," said Dembowski.
He said solitary confinement has never been a practice at the Juvenile Detention Center in Seattle, but he learned through the lawsuit the confinement allegations are centered at The Regional Justice Center in Kent, where juveniles or auto-declined cases – that is youth charged with adult crimes are awaiting adult court.
"Those youth are separated from the adult population at these facilities, but solitary confinement/isolation has also been used for these young offenders where it is not at the Youth Services Center," according to the Council's news release.
"I read the allegation in the complaint that described young people being held 72 hours at a time, with little exercise, interaction and next to nothing of an education component and it upset me it's not the right thing we're doing here it's not the right approach," insisted Dembowski.
While Straley called the ordinance an excellent first step he told Council members during a public comment period prior to the vote, that the solitary confinement ban should extend to teens who commit crimes when they're 18.
"An 18th birthday is no more than a date," said Straley, who is hoping for subsequent legislation.
The measure now goes to County Executive Dow Constantine and could go into effect between now and July First.
The ordinance prohibits solitary confinement of juveniles except when it's deemed necessary for safety and security.
The Council is also moving forward with a recommended framework to reach the goal of zero youth detention for its new youth jail which is currently under construction.
© Humane Exposures / Susan Madden Lankford