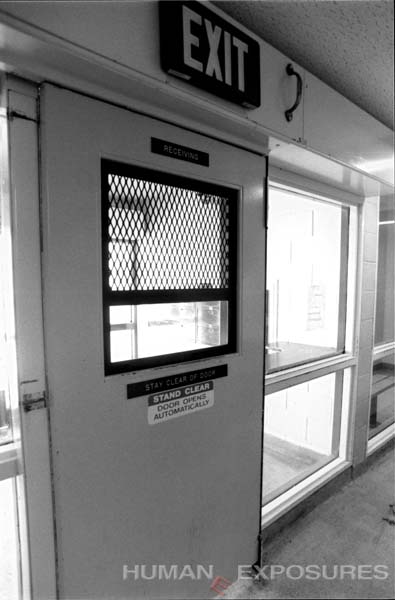 Recidivism: returning to a behavior pattern despite negative reinforcement. It's a term most often used in cases of criminal activity or substance abuse. It is a chronic problem in the penal systems around the world, not just in the United States.
A few years ago, the BBC examined recidivism rates in the U.S. and the U.K., with some interesting results (via the Wikipedia entry for "recidivism"):
As reported on BBC Radio 4 on 2 September 2005, the recidivism rates for released prisoners in the United States of America is 60% compared with 50% in the United Kingdom but cross-country statistical comparisons are often questionable. The report attributed the lower recidivism rate in the UK to a focus on rehabilitation and education of prisoners compared with the US focus on punishment, deterrence and keeping potentially dangerous individuals away from society.
While the actual statistics may be a bit out of date, the idea on what fuels the disparity is worthy of note. The U.K. approach is geared towards reintegrating inmates into society by giving them tools with which to operate within its strictures. The programs taking this approach are popping up across the U.S. as well.
Still, the sheer number of people returning to jail after their initial term is staggering. What's worse, according to a new study conducted in Memphis, Tennessee, those numbers may be higher than we have previously thought. Michael Lollar, a reporter for The Commercial Appeal, gives us the details:
[…U]p to 94 percent of former inmates will be rearrested and up to 81 percent will wind up behind bars again.

The numbers are part of a 20-year study that shows recidivism is far worse than statistics usually indicate. It is the only study done over such a long period of time, tracking inmates who were first jailed at the correction center between 1987 and 1991, says psychologist Dr. Greg Little…
Drs. Greg Little and Kenneth Robinson, founders of Correctional Counseling Inc., began the study in order to track the effectiveness of their treatment program as opposed to "traditional" incarceration. One reason that their numbers show a greater increase is, they say, grounded in methodology. Lollar's article explains:
Tennessee Department of Correction studies show recidivism rates of about 51 percent over a three-year period, and national studies show recidivism averages of roughly 65 percent over three years. But Little and Robinson say the numbers keep going up over time, and the numbers are higher because most studies don't count re-incarcerations that took place in other states or in courts other than the original case. For instance, an inmate released on state probation or parole is seldom counted as a recidivist if later jailed for a federal crime.
Even if their numbers prove incorrect, the ones they purport to replace are bad enough. Once jailed, more than half of all inmates will face a return to prison in their fairly near future. I think we can all agree that a system that is less than 50% effective is far from being in good working order.
The questions remain: How do we reduce the rates of recidivism? Does rehabilitation have a greater overall effect than simple punishment? Are there other techniques that can aid in rectifying this unfortunate situation? Let us know your thoughts in the comments — HUMANE EXPOSURES wants to know!
Source: "Recidivism," Wikipedia
Source: "Recidivism rate worse than statistics indicate, Memphis-area study finds," The Commercial Appeal, 03/07/10
Image copyright Susan Madden Lankford, from the book "Maggots in my Sweet Potatoes: Women Doing Time." Used with permission.
Visit Us on Facebook: Humane Exposures Publishing , downTownUSA, Maggots in My Sweet Potatoes, It's More Expensive To Do Nothing