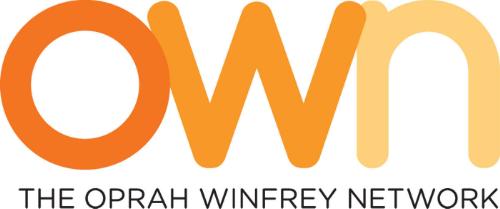 Oprah Winfrey has a new cable network debuting next January, and that means a need for programming. In an interesting move, Winfrey has announced a new series of documentaries co-produced with some of her celebrity friends.
Richard Huff, The Daily TV News Editor of the New York Daily News, reports:
OWN: The Oprah Winfrey Network is scheduled to launch next year, and will replace Discovery Health on cable systems around the country. That network is now in 80 million homes, although its reach could grow by the time the network — which has been delayed by a year — gets started.
Julia Roberts, Forest Whitaker, Goldie Hawn, Gabriel Byrne and Mariel Hemingway were all announced in the recent press release as participants, along with the details of their respective projects, all of which are produced for the network's monthly "Documentary Film Club."
One of these projects makes this news pertinent to our readership: Tent City, produced by Gabriel Byrne. Here is a brief description from the press release:
Executive producers Gabriel Byrne and Leora Rosenberg, producer/director Steven Cantor and Stick Figure Productions present TENT CITY, a documentary exploring homelessness in Nashville, Tenn. With the economic recession, a growing number of people are finding themselves in a position they never imagined, homeless. TENT CITY explores a community of nearly 100 homeless individuals who live under a downtown bridge. The group is self-sustained and self-governed. They work to stay together after a devastating flood destroys their land and forces them to evacuate. As a result of the disaster, for the first time in Nashville history, the municipally run Homeless Commission has opened one seat on its council to a resident of Tent City. This opportunity will allow the winning Tent City individual the chance to spearhead the search for a new location. TENT CITY will follow the four candidates as they vie for election and the process of moving the camp and keeping the community together.  'Shelter and home are the most basic human and fundamental human rights, yet increasingly in one of the world's wealthiest societies, more and more of us are losing our homes. How we address this social epidemic may very well determine our future. This isn't an abstract concept but a reality millions of Americans confront every day. Our sons, our daughters, our fathers and mothers are the homeless,' says executive producer Gabriel Byrne.
This community is reminiscent of the encampments known as Hoovervilles during the Great Depression. The really interesting point is the enfranchisement of this usually neglected demographic by offering its representative a seat on the Homeless Commission council.
As more and more Americans find their resources dwindling, and the prospect of homelessness looming, these issues become a lot closer to home. What do you think? Here at HUMANE EXPOSURES, we are interested in your thoughts and views, please share them with us in the comments section, or on Facebook.
Follow Humane Exposures Publishing on Facebook.
Source: "Julia Roberts, Forest Whitaker, Goldie Hawn, Gabriel Byrne and Mariel Hemingway Sign On for OWN: THE OPRAH WINFREY NETWORK Original Documentaries," PR Newswire, 07/26/10
Source: "Julia Roberts, Goldie Hawn, Forest Whitaker among stars to make films for Oprah's new network OWN," New York Daily News, 07/27/10
Image of Oprah Winfrey Network via PR Newswire, Fair Use: Reporting.
Visit Us on Facebook: Humane Exposures Publishing , downTownUSA, Maggots in My Sweet Potatoes, It's More Expensive To Do Nothing