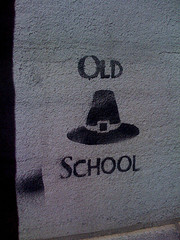 So many of our societal ills can be traced back to failures in the American educational system. Thus it is vitally important that we take an interest in that system and how it's functioning.
In San Diego, one of the obvious problems is the continuing changes in the school superintendent's office. The electoral process for the school board in San Diego is both archaic and unusual, and, in addition, it is unlike any other electoral process in the city.
Emily Alpert, a blogger for Voices of San Diego, recently presented an in-depth analysis of that odd system as well as the critiques it has drawn from both sides of the political aisle. Here is a small sample:
Here is how the unusual system works: Candidates like Rosen and his opponents have to survive two elections. In the June primary, they battle in one of five smaller subdistricts. The top two candidates then advance to the November election, where the entire school district votes.

The system might seem strange: No other K-12 school district in San Diego County is elected this way. It is a hybrid of district elections — in which voters in a small slice of a city or school district elect their own representative — and at-large elections in which the whole area votes.

But it was actually the same way that San Diego used to elect its City Council. Even though the city has no power over the school district, schools' election rules have been laid out in the city charter since 1939.

Voters scrapped that system for City Council 22 years ago, replacing it with district-only elections to ensure that minorities had a better shot at being heard.

But the system stayed the same for the school board — and attracts the same criticisms.
Alpert then goes into a detailed examination of views on all sides of the equation. Here are a few that  she shares in her article:
San Diegans 4 Great Schools, a group that includes philanthropists, business leaders and parents, argues that the existing school board system is outdated and blames it for the revolving door of superintendents that San Diego Unified has suffered in recent years.

Organizer Scott Himelstein says a small school board with five members can swing too easily in a single election, changing the whole direction of the school district in a snap. His group has quietly discussed the idea of adding four new, appointed members to the board.
This would bring it more in line with the rest of the state:
Most school boards in California have five members, but almost all of the large school districts elsewhere in the country have larger boards with seven or nine trustees.
Anyone interested in social issues should take a look at Alpert's article (link below under "Sources"). Most social ills seem to be rooted in childhood, and education is a vastly important part of that. Issues at that level all too often blossom later in life into homlessness, criminal activity, and substance abuse. As a result, examination of the system and exploration of the methods that can improve it are vital.
Source: "The Unusual Road to the San Diego School Board," Voice of San Diego, 09/06/10
Image by Adam Pieniazek, used under its Creative Commons license.
Visit Us on Facebook: Humane Exposures Publishing , downTownUSA, Maggots in My Sweet Potatoes, It's More Expensive To Do Nothing