An old idea — offering prison inmates the opportunity to earn a college education — is once again gaining momentum in the U.S and in Washington state. If it lasts, taxpayers will ultimately benefit (as will inmates who get an education). Before 1994, there were about 350 college prison programs nationwide, run by public colleges and universities. It ended when Congress eliminated federal student aid to prisoners.
A year later, Washington state lawmakers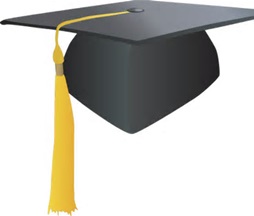 banned the use of tax dollars for higher education in prison. Politics were in play. Many legislators were motivated by a foolhardy need to show the voters they were being tough on crime.
Inmates who take part in education programs are less likely to reoffend — 43 percent less — when released from prison, according to a Rand Corporation study. A study by the Indiana Department of Correction had even more dramatic findings. The study showed inmates who took college courses went back to prison at a rate of just 5 percent compared to the national average of nearly 68 percent within three years of release.
The editorial board of the Walla Walla, WA Union-Bulletin writes:
But even if fewer inmates are put on the right path, society benefits greatly. It means crimes won't be committed. There will be fewer victims of crime. And our prisons will have fewer inmates.
College education in American prisons is starting to grow again, including in Washington state. The pendulum swing back to prison education comes as states look for ways to cut the cost of incarceration, which has been about $80 billion annually in America.
"Education in prison is transformative. It leads to safer communities, and that's to the benefit of everyone," said Fred Patrick, director of the Center on Sentencing and Corrections at the Vera Institute of Justice, a New York nonprofit that combines research and demonstration projects associated with criminal justice.
Now more dollars are starting to follow those results, led by a recent decision by the U.S. Department of Education to experiment again with federal Pell Grants for inmate students. So far 47 states have applied to participate in that program.
Washington state is also considering spending more on education programs. The state has 16,500 inmates, of whom about 11,000 are involved in some sort of education program. At the Washington State Penitentiary in Walla Walla, Community College offers inmates learning programs and it also serves the Coyote Ridge Correction Center in Connell.
The editorial board continues:
Lawmakers who have approved the funding for these education programs are not being soft on crime; they are being smart about crime. Providing opportunity for inmates to get an education is ultimately a way to fight crime by reducing it.