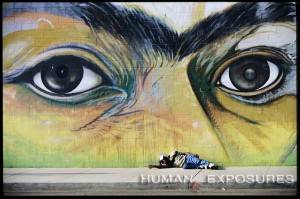 Our very own Susan Madden Lankford was recently interviewed on Poverty Insights. For those unfamiliar with the website, here is a synopsis from its history page:
On September 21st, 2004, PATH Partners CEO Joel John Roberts founded LA's Homeless Blog, the first blog to offer commentary solely focused on homelessness issues as they unfolded locally and nationally. Five years later, his blog has reached over 700,000 unique readers, has been featured in national media such as AOL/Netscape and Affordable Housing magazine and was ranked as one of the top homelessness blogs by The Daily Reviewer.
That was the first phase of the website's evolution. Having experienced such amazing success, Roberts decided to expand the operation and extend the conversation:
To encourage more extensive dialogue around the issues of housing, poverty and homelessness, LA's Homeless Blog has expanded to become Poverty Insights. The new format still features regular commentary from Joel John Roberts, but now also includes the perspectives of experts and community members throughout the United States. Our contributors' diverse insights promote discussion, debate and the creation of new tactics to end homelessness.
Cali Zimmerman, the Communications Coordinator for PATH Partners, penned the article which ran in Poverty Insights on September 2. Her exploration of Lankford's work begins with a mention of a tragic accident that has occurred almost two decades ago:
Four local teenage boys got high and were involved a terrible car accident right outside her family's property in San Diego. All of the boys were students at her daughters' high school. One of the boys died in the accident.'It was a harsh reality as a young mother with three girls. This was their high school,' Lankford said. 'It took me into very sharp focus internally.'
This change in mindset was followed by an unexpected event that has influenced the course of Lankford's work to this day:
At the time, Lankford was a commercial photographer. Not long after the accident, she went to an old, empty jail with the thought that she might use it for some commercial shots. To her surprise, several homeless people followed her into the jail. Remembering her decision to get more involved with the issues in her community, Lankford struck up a conversation with her unexpected visitors.

'They wanted to know if I was working in the jail," she said. 'I let them take me to the streets, and I ended up spending three and a half years photographing and interviewing homeless people.'
And quite a three and a half years it was. Lankford hired a guide from amongst the homeless, a man named Jed, who showed her the vastly different character that the well-known street corners can adopt in the small hours of the morning. Her path has led her through streets and shelters, at all hours of the day and night, until reaching a culmination point in San Diego's Balboa Park.
The article gives a solid synopsis of the events and experiences that have led to the publishing of downTownUSA: A Personal Journey with the Homeless and her subsequent work (available on our main website). Zimmerman also notes one crucial distinction that Lankford's work lays claim to. When the issue of homelessness comes up, the almost universal response is "shelter." It seems logical and sensible, but is it really the most effective starting point? Lankford's time amongst the homeless indicates otherwise:
During the time she spent putting the book [downtTown USA] together, a huge percentage of the people Lankford interviewed repeatedly entered and exited jail, yet many could not be convinced to enter shelter. That fascinated Lankford, and was a major source of her desire to continue conducting interviews and complete her book.

'That's really where my interest lies,' she said. 'We need to tap into all types of homeless individuals. How do we do that? There's a lot more to it than just providing a shelter.'
Please take a look at the article. Not only will it give you more insight into the work of our esteemed photographer, but it will also introduce a wonderful website into the bargain.
Source: "Humane Exposures: Susan Madden Lankford Adjusts the Focus on Homelessness," Poverty Insights, 09/02/10
Image copyright Susan Madden Lankford, from the book "downTown USA: A Personal Journey with the Homeless." Used with permission.
Visit Us on Facebook: Humane Exposures Publishing , downTownUSA, Maggots in My Sweet Potatoes, It's More Expensive To Do Nothing