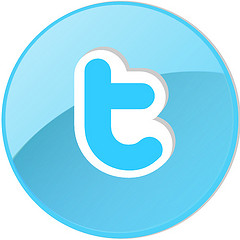 Hello readers, today we are going to do something a little different. Instead of examining the news and data around the issues, we are going to supply you with some resources — so that you can explore the subject of homelessness yourself.
The social media platform Twitter has been in the news a lot over the past year. Even John Stewart has used it in his jokes on The Daily Show. Did you know that there is a number of homeless and formerly homeless people who use Twitter to share resources and information about living on the streets? Did you know that Twitter also has been directly responsible for helping individuals that are homeless? Here is an example from Change.org's Shannon Moriarty:
An LA mother and her nine-year old son have been homeless and living out of their van. Earlier this week, their van was towed by the city — along with all of their clothing and belongings. Horvath, who works during the day as an outreach worker for an LA-area shelter, tweeted the following message:

That message was received by several thousand followers. One person responded to Horvath's message, and offered to purchase clothing, food, and even a few toys for the family. Needless to say, the family was thrilled; the young mother said it was the first time she and her son had received new clothes in a very long time. Horvath documented much of the event on video, and has since blogged about the entire ordeal here.
It may seem strange, but then again, who would have thought 10 years ago that we could carry several weeks worth of non-stop music inside our cell ph0nes? Truth is often stranger than fiction.
So here are five of the top people and organizations to follow on Twitter when it comes to the topic of homelessness (in no particular order):
So there you have it, homelessness in the 21st century even has a digital side. Go check out some of the tweets we've recommended. We hope that you will find them illuminating.
Source: "Will Twitter Transform Homeless Services in 2010?," Change.org, 12/20/09
Image by simezz, used under its Creative Commons license.
Visit Us on Facebook: Humane Exposures Publishing , downTownUSA, Maggots in My Sweet Potatoes, It's More Expensive To Do Nothing