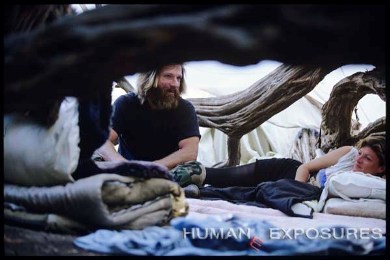 Here at HUMANE EXPOSURES, we believe in the power of the Internet to inform and mobilize people. This is one of the reasons that this blog exists.
Since we have just launched our new Facebook pages, we thought this would be a good time to share some of the groups and organizations on Facebook that also champion the cause of those discarded by society.
So, here, in no particular order, is a list of Facebook pages that you may find informative. Please visit them. (And, if you like our work, we would really appreciate it if you "Like" our new pages and help them start off on the right foot.)
We're going to list our own new pages first and move on from there:
The following is a list of other resources. All descriptions are quoted directly:
So there you have it, please let us know if you would like to see more roundups of this nature. If so, we could make it a regular feature.
Source: Facebook.
Image copyright Susan Madden Lankford, from the book "downTown USA: A Personal Journey with the Homeless." Used with permission.
Visit Us on Facebook: Humane Exposures Publishing, downTownUSA, Maggots in My Sweet Potatoes, It's More Expensive To Do Nothing.