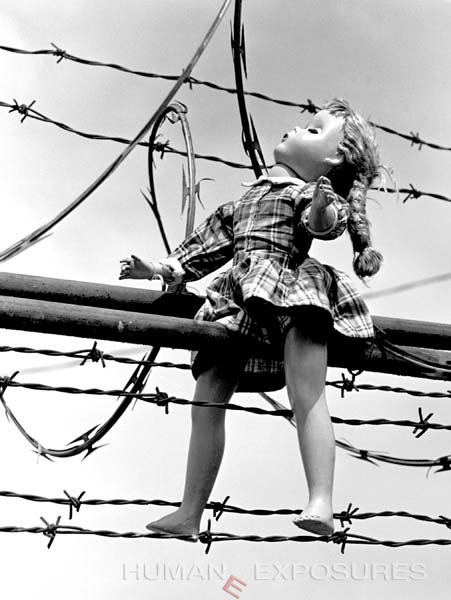 Having a parent in prison is a hard to bear for a child, I think we all can agree on that. Is there a way to quantify the effect this can have on a child's social development though? It's an important question because of the sheer number of children it affects.
Julie Poehlmann, a professor at the School of Human Ecology and investigator at the Waisman Center at the University of Wisconsin-Madison, estimates that 1.7 million (about 2.3%) children across America have a parent in prison. A truly staggering number.
David Tennenbaum, a freelance writer, recently published a piece on the University of Wisconsin website, in which he interviewed Poehlmann on the subject:
Although a definitive cause-and-effect relationship has not been established, children of incarcerated parents tend to have more arrests, and more problems with behavior, relationships, school, and substance abuse. 'It's all the things you would expect,' says Poehlmann.

Problems are particularly acute when the mother is in jail or prison. 'It's more likely that the child will move out of house, and be placed with grandparents,' she says. 'They are more likely to change schools and have a higher risk of substance abuse, and the father is also likely to be incarcerated.'
Bleak, but not unexpected. A child with an incarcerated parent is at a pronounced disadvantage compared to his or her peers in many ways. There is possibility of mitigating these circumstances though:
Poehlmann, who has studied mothers, substitute caregivers and children in Milwaukee, Racine, Green Bay, Beloit and other parts of Wisconsin, finds that a strong, close attachment with the alternative caregiver can mitigate the harm of incarceration.
Since it is during childhood that we shape the adults of tomorrow, this is a subject of no small gravity. Do you have experience as a parent, child, or caregiver in this sort of situation? If so, we would love to add your perspective to the conversation, please leave us a comment and let us know your thoughts.
Source: "Research examines the price of prison for children," University of Wisconsin-Madison News, 08/09/10
Image copyright Susan Madden Lankford, from the book "Maggots in my Sweet Potatoes: Women Doing Time." Used with permission.
Visit Us on Facebook: Humane Exposures Publishing , downTownUSA, Maggots in My Sweet Potatoes, It's More Expensive To Do Nothing