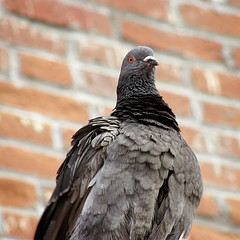 HUMANE EXPOSURES offers a penetrating look at society's disenfranchised, questioning how long we can ignore the broken segments of our population, and at what cost. To aid in that endeavor, we have now launched our new YouTube channel, on which we will be sharing a wide variety of film clips and resources.
In The Fisher King, there is a scene with Tom Waits playing a disabled and homeless veteran. As he sits in his wheelchair, tin cup extended, he explains to Jeff Bridges' character that "they're paying so they don't have to look." It is a scene that really makes you think about how many things pass through your field of vision every day that you just don't see. How many times have we assuaged your conscience with a few well-placed coins, and put it out of your mind? Probably so often that it escapes our notice that it's not an object but a fellow human being that we're "not seeing."
Take a moment to recapture these escaped visions, look through the window we present to see a whole new world that exists uneasily in the same space as the one we walk through every day. For instance, how many people that walk past this man have actually noticed his amazing affinity for birds?
Video is a powerful tool for education. Seeing actual people and hearing their words often has a far greater impact than reading plain text. One proponent of this approach is Mark Horvath, whose work was featured this last Sunday on the front page of Google (as reported by The Huffington Post):
Activist and frequent HuffPost blogger Mark Horvath has dedicated years of his life to telling stories of the homeless through video (and an active twitter account @hardlynormal).

Despite an active following, Horvath's message hasn't quite made it into the mainstream. That'll change this Sunday, when Horvath will be taking over YouTube's homepage 'with videos that smash stereotypes about America's most forgotten citizens.'
If a picture is worth a thousand words, then how many is a video worth?
Source: "YouTube Dedicates Homepage To Homelessness On Sunday, August 22," The Huffington Post, 08/20/10
Image by OliBac, used under its Creative Commons license.

Visit Us on Facebook: Humane Exposures Publishing , downTownUSA, Maggots in My Sweet Potatoes, It's More Expensive To Do Nothing